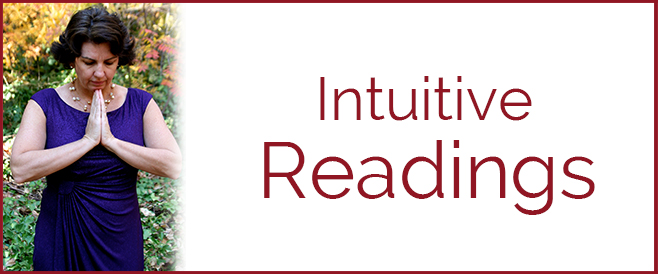 An Intuitive Reading will help you:
Understand your life and its challenges from a spiritual perspective
Receive clear direction on your next steps
Create the life you've always wanted to live.
Live your life your way, owning your power and celebrating your uniqueness.
A reading with me may include and focus on any of the following modalities: intuitive reading, aura reading, chakra balancing, relationship reading, sacred contracts (including identifying, re-writing and updating them), past lives, mediumship (talking to spirits of loved ones that have made their transition), and numerology.
Each session is tailored to your individual needs in that moment. I draw on my intuitive training as well as my counseling skills learned during my three years earning a master's degree in Spiritual Psychology with an emphasis in Consciousness, Health and Healing. Readings are conducted in person or by phone or Skype.
Comprehensive Reading – $289
These are my favorite readings, because you will not only get practical next steps and clarity into your situation, but we will also have the time and space to look at the spiritual meanings of your challenges, identify the best way to heal yourself and your situation, and be open to the wonders that happen in sacred space (such as receiving messages from loved ones who have departed, your spirit guides, and others). These sessions are so uplifting and inspiring and full of grace! (Plus they are a lot of fun!)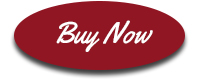 Expanded Reading – $199
In a 60 Minute Reading, we can go into more depth on one topic or cover a few topics or use a few different modalities (i.e., numerology and a chakra reading and an energy balancing). It's helpful for you to have a few questions in mind when we start and there will definitely be time for more questions to come up and be answered during the session.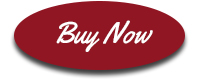 Focused Reading – $99
A 30 Minute Reading is perfect for you if you have questions about a single situation or challenge and you want to understand it better or if you want to use only one modality (such as an aura reading or an intuitive reading or an energy balancing). Time goes quickly in this reading, so I recommend that you have a few questions ready before the session starts.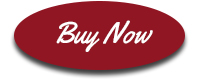 TESTIMONIALS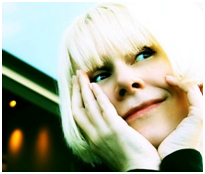 "Cara, thanks again for your time & guidance – it meant the world to me & was SO timely. I'm very grateful!!! It was so effortless and fun! You are easy to work with and I feel like I have a course of action to take now, whereas I was flying a little more blindly before. You are fabulous! THANK YOU!!!"
Tanya McGill Freeman, Kennesaw, GA

"Cara, you are spot on! Thank you so much. As an intuitive energy healer and coach myself, I thought I had worked through all of this but apparently it is still sticking somewhere! Time to once again practice what I preach! Thanks so much for going so in depth. Much appreciated!"
Laura Young, Bothell, WA

"Well, Cara, I asked for your guidance before I finished writing the 4th edition of my book and you were right about it not being here 'til January (it's at the printer now). THANK YOU.
At the time, I thought, "No way! I'm so close to finished!" But sure enough, production delays snagged us and January it is! I used the time to make it even better.
You are a goddess, Cara (and that's not just because I like what you say about the success of the book, once it's here). You have a gift and I know that to be true. Thank you for sharing yourself with the world. I'm so grateful to have you in my life."
Bonnie Gillespie, HOllywood, CA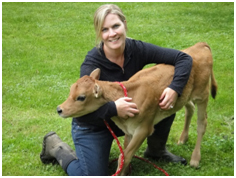 "When I called Cara, I was scattered, unfocused, and exhausted from being pulled in a dozen different directions in my business, each demanding more and more time and expertise. Immediately after our session, it was as if Cara had unlocked a gate that had people waiting in line for me behind it. Within days, I had clients paying me and scheduling appointments with me. It has not backed off. Now I move in great confidence in my business, am making money and loving every bit of work I do, and I will call Cara whenever I have a question I can't figure out on my own. Her wisdom and intuition is spot-on."
Charlotte Smith, St. Paul, Oregon
"Awe, tears are flowing now… thank you!!! Thank you for saying it that way…. that just released so much…! Sending much love and gratitude your way for helping me this morning… totally needed that!!! Xoxox"
"I wanted to tell you that I feel *SO* much better!! It was like you released a ton of 'crap' that's been stuck in my head for years! Whatever miracles you are capable of…they are working. I'm just going to give you the new title 'Miracle Worker.'"
C. Weaver, Baltimore, MD
""OH MY GOD Cara – you are so spot on! I'm gobsmacked! Thank you so much for this confirmation – off to check out your online class!"
"You are just amazing. You spoke the perfect words for me that I have been thinking and moving towards. I am forever grateful for your generosity. Thank you for sharing you. I am in tears. xo."
Davinder K. Heslin,