Award-winning author Dr. Cara Gubbins has  published all kinds of articles in local, regional, and international magazines, celebrated the natural world in her Naturally Speaking newspaper column in the (Hilton Head) Island Packet, and can't stop writing about connecting people with Animals, Nature and Spirit. Here are her books – all available for purchase at Amazon(dot)com.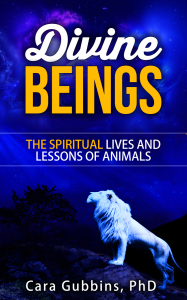 Divine Beings is a spiritual non-fiction book that answers the question "Do animals have a soul?" Dozens of animals share their spiritual lessons, which have important messages for humans. This book offers readers a deeper understanding of themselves, their animals, and the spiritual organization of our world.
Available NOW on Amazon(dot)com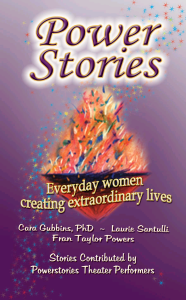 If you could share a piece of your life with other women, what story would you tell? Ordinary women who overcame personal, professional, and spiritual obstacles to become empowered, extraordinary women share their lessons through Power Stories. Find out what these everyday women learned to make your special dreams come true!
Available now on Amazon(dot)com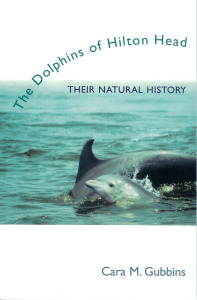 Meet The Dolphins of Hilton Head, a unique population of bottlenose dolphins that inhabits the brackish salt marshes of South Carolina's inland coastal waterways. Cara engagingly explains how the unique habitat and distinctive behaviors of Hilton Head dolphins (including feeding behavior, vocalizations, social interactions, and local traditions) set them apart from every other group of dolphins on the planet.
Available now on Amazon(dot)com