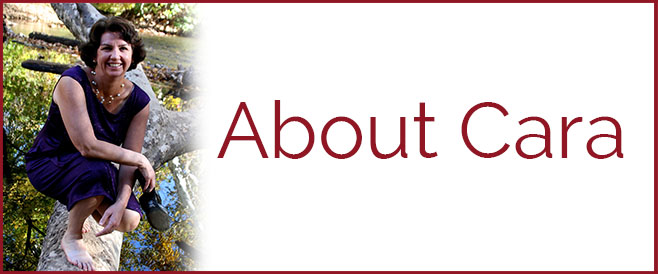 Guidance for Your Life – Soul to Soul
Welcome! I'm Dr. Cara Gubbins, Spiritual Intuitive, Animal Intuitive, and Pet Medium. I want to make it easy for you to live a soul-centered life that you truly enjoy by giving you tools you can use right now to connect with your soul or the soul of your pet to improve both your lives.
I Want to Empower You to Know Yourself and Your Pet Better
Often in the hustle and bustle of daily life, there's a communication gap between what our souls know and what our bodies do. I'm here to bridge that gap.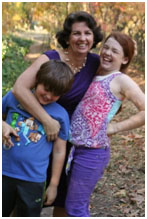 I believe heart-centered pet owners who want to live joyful, fulfilling lives in today's increasingly material world MUST have ways to connect deeply with their souls, their inner guidance, and the souls of the ones that they love, including their pets.
How can you find the time to do this while running a business… working a full-time job… or raising a family?
Instead of digging through hundreds of books, following thousands of self-help programs, and wasting time on trial and error on your own…
…you can subscribe to my Love Notes (they're free), and you'll get inspiring, practical tools that transform your life by developing your natural spiritual and intuitive gifts.
Simply enter your email in the box below and click "Yes!"
And the best part? I'll show you exactly what works and how to do it so you can easily apply these simple tools to your life.
Because it turns out that I have a knack for breaking down complex, esoteric information into ridiculously practical tips that you can start benefiting from TODAY.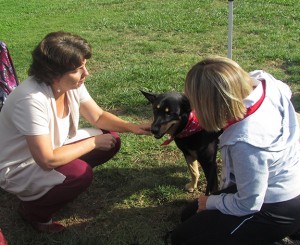 Dr. Doolittle for Animals…and People, too!
When I was a kid, I dreamed of being Dr. Doolittle when I grew up. It took me 40 years, 4 academic degrees, and lots of dedication to get there. But I made it! In 2010, my dream came true when I started doing Animal Intuitive and Pet Medium Readings. Today, one of my greatest joys is bridging the communication gap between pets and people and being a messenger for all kinds of animals from cats and dogs to whales and lions.
Along the way to realizing my dream, my journey demanded a deep level of transformational spiritual work. I had to address pre-conceived ideas I had about myself, release judgments I had made against myself and others, and heal upsets and traumas from my past. I embraced my personal spiritual truth and learned to live from my spiritual center. My clients noticed a certain glow about me, and told me they wanted what I had. So, I began offering readings, classes, and coaching for people, too.
I also learned the truth behind Albert Einstein's contention that "We can't solve problems by using the same kind of thinking we used when we created them."
That's why it's imperative to get a higher perspective on your problems and your life!
And that's why I'm all about providing you with reliable guidance and empowering programs through my Intuitive Readings, Online and Self-Study classes, and personalized Coaching Programs.
As an Animal Intuitive and Pet Medium, I help people connect soul to soul with their beloved animals, whether those animals are living or have passed on. I clear up misunderstandings, facilitate forgiveness, and help create happy, healthy homes for pets and people.
As a Spiritual Intuitive and Transformational Coach, I help you recognize your truth, clear your blocks, and connect with your inner guidance to live your most authentic, joyful, purpose-filled life.
My Online and Self-Study Classes give you the tools to make your dreams come true, whether you want to develop your inner guidance, communicate intuitively with your pet, or live your life more fully in the present by healing old issues from your past.
In all my readings, classes and programs, you'll learn lots of ways to understand everything in your life from a spiritual perspective – without spending a fortune or moving to a mountaintop.
I would love to help you eliminate the challenges you are facing and create the heart-centered life and relationships you've always wanted.
Namaste.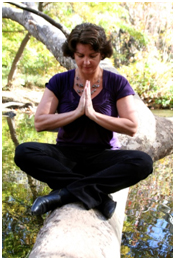 What's the best way to get started on your Soul-Centered Life? Enter your email address below and click "Yes!"
PROFESSIONAL BIO
Cara began conducting scientific research as a high school student and she holds BA, MA and PhD degrees in Animal Behavior, Physiology, Ecology, Conservation, and Evolution. Cara and her research have been featured on CNN, the BBC, the Discovery Channel, and National Geographic Specials. A lifelong learner, Cara recently returned to graduate school and completed an MA in Spiritual Psychology with an emphasis in Consciousness, Health and Healing.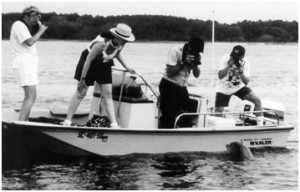 Cara was born with a natural psychic ability to which she was highly attuned as a child. Rejection of her gifts at the age of five caused her to shut down her intuitive abilities for nearly two decades. During college, her skills naturally re-surfaced and she began doing psychic readings for friends in 1985. Since then, she has studied many disciplines of energy readings and healings, including Matrix Energetics, Reiki, EFT, and traditional psychic development, including completion of a mediumship class during summer and fall 2012 to strengthen her natural ability to help her clients connect to the spirits of loved ones who have passed on. Cara also has the ability to communicate intuitively with animals. She lives with her husband, their two children, and their mini Australian shepherd Dazzle in northern California.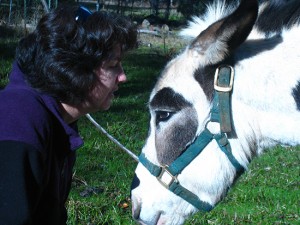 BOOKS
Cara is the author of The Dolphins of Hilton Head ~ Their Natural History, an award-winning non-fiction book for adults. She is the co-author of Power Stories ~ Everyday Women Creating Extraordinary Lives, a compilation of twenty true stories that celebrate women and change lives.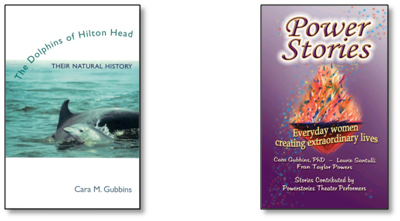 Cara's upcoming book TOTEM: My Quest to Understand the Science and the Souls of Animals answers the question "Do animals have a soul?" Dozens of animals share their spiritual lessons, which have important messages for humans. This book offers readers a deeper understanding of themselves, their animals, and the spiritual organization of our world.
She has also published all kinds of articles in local, regional, and international magazines, celebrated the natural world in her Naturally Speaking newspaper column in the (Hilton Head) Island Packet, and can't stop writing about animals, intuition and spirituality in her blog and in her many books and eBooks that are "in the works."
To get regular Love Notes from Cara, enter your email address below and click "Yes!"